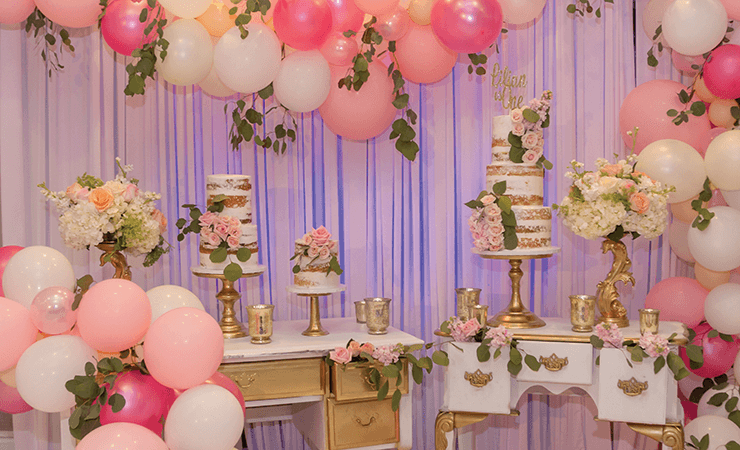 The occasion of two souls uniting to start a new life together with the blessings of family and friends is called a wedding. Even though various customs and rituals differ for each and every wedding, the major part of a wedding is a celebration of joy and beauty.
Flowers with their fragrance and beauty make everyone's heart bloom with happiness. Even when people are sad or worried, the sight of flowers makes them forget their worries and smile with joy. Flowers have such a magical power to change one's mood instantly.
Get more info here – https://www.blacktulipflowers.in/, the wedding florist in Bangalore, to know where to buy wedding decorations in Bangalore, to choose the best wedding flowers and wedding florist.
Wedding Florist
Black Tulip Flowers, delivering flowers since 1990, not only in Bangalore, anywhere in India, along with Qatar, Oman, and parts of the Middle East.
Before planning for the decorations for your wedding, research online to find Black Tulip Flowers as the best wedding florist in Dubai, who can cherish the day of your wedding for your lifetime with our dynamic floral design team.
Before you visit your florist, jot down the queries which you need to clarify from the florist before you plan the floral decoration part for your wedding.
Wedding Flowers
Among the popular flowers, the most sorted wedding flowers are:
Stephanotis
Ranunculus
Roses
Baby's breath
Pink Hydrangeas
Tulips
Succulents
Dahlia
Daisies
Carnations
Orchids, and more
Wedding Flower arrangements
Visit us online for wedding flower arrangements in Bangalore to know and choose the best,
Floral design
Wedding flower arrangement
Wedding flowers for your special occasion
Black Tulip Flowers, have the option to customize the design or arrangement as per your requirement with our in the house design team.
Black Tulip Flowers, one of the best online florists in the Inda and worldwide with our office situated in the heart of Bangalore with the best logistics section for the easy transportation facilities of flowers delivered fresh from our warehouse to anywhere in UAE, guarantees the best floral arrangements for your wedding.
See our products online at – https://www.blacktulipflowers.in/wedding-flowers.html for a variety of flower arrangements on your special day to enhance beauty.
Best Flower Arrangements
Our collection of thematic long and low arrangements –
Purple Theme
Red & White Theme
Red, Yellow & Peach theme
Yellow Theme
White Theme and more
Are perfect for the sit and eat dinner type after the wedding.
Luxury Flower Collection
Select from our luxury flower collections to give a luxurious touch to your wedding
Luxury Red & Gold Roses
Loving Heart Bouquet
Bunch of mix flowers with Pink Hydrangeas
And much more
Black Tulip Flowers offers full support to you for your wedding flowers and arrangement to make your wedding an unforgettable day not only for you but for the visitors who join you on your special day.
Contact us for your wedding flowers in Bangalore now and feel pride at your wedding.
Planning to save big on wedding decorations in Bangalore, don't wait, visit us online at https://www.blacktulipflowers.in/